WER2019
WER2019
Keynotes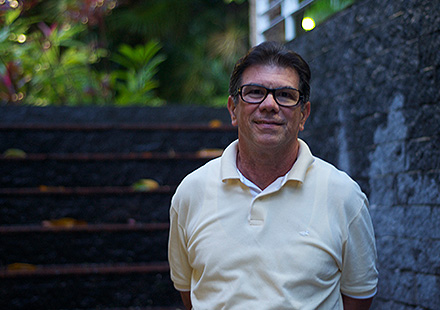 Speaker: Prof. Julio Leite
Institution: Pontifícia Universidade Católica do Rio de Janeiro, Brazil
Title: Transparência, Confiança, Consciência: qualidades básicas na construção de
requisitos de software
Abstract: A preponderância da visão funcional ainda permeia grande parte da literatura em Engenharia de Software. No entanto, sabe-se que uma das maiores dificuldades da construção de software reside na junção de fatores funcionais com fatores de qualidade.  A falta de atenção aos aspectos qualitativos e suas interdependências é sabidamente, ainda, um desafio de pesquisa.  Pesquisas em software, de maneira geral, focam em apenas uma qualidade, sendo segurança aquela que, ultimamente, desperta mais atenção.  Nossa palestra trata de porque esses três Requisitos Não Funcionais (Transparência, Confiança, Consciência) com suas interdependências devem ter atenção especial. Detalharemos estratégias de abordagem dessa interdependência, enfatizando questões em aberto sobre sua integração na construção de requisitos.
Biography: Recebeu em 2017 o prêmio da IEEE Computer Society (Requirements Engineering) "Lifetime Service Award". É membro do Working Group 2.9 (Software Requirements Engineering) da IFIP (International Federation for Information Processing) é um dos fundadores da área de Engenharia de Requisitos. Tem participação ativa nessa área; quer como membro do corpo editorial do Requirements Engineering Journal da Springer, quer como membro, desde 1993, do comitê de programa da conferência internacional de requisitos (RE). Além da Engenharia de Requisitos, tem trabalhado em outras áreas, principalmente em reuso de software; tendo sido o General Chair da ICSR (International Conference on Software Reuse). Cientista do Nosso Estado (1999, 2007 e 2009), professor visitante da Universidade de São Paulo (ICMC), professor visitante da Universität Kaiserslautern, cientista visitante do Fraunhofer IESE, professor convidado da ECI da Universidad de Buenos Aires, visiting scholar na University of Toronto e cientista visitante do Projeto Lucretius – Università degli Studi di Trento. É membro da Association for Computing Machinery e da IEEE Computer Society. Sócio fundador da Sociedade Brasileira de Computação (SBC) , participou de seu conselho entre 1996 e 2000. Já participou de seis seminários Dagstuhl. É Co-editor do livro Perspectives on Software Requirements e co-fundador da série WER (Workshop em Engenharia de Requisitos) e da série FEES (Fórum de Educação em Engenharia de Software). É Autor do livro:" Livro Vivo: Engenharia de Requisitos". Além disso, é responsável pelas Bibliotecas Digitais: WERpapers, WTranSartigos e FEESArtigos Publicou mais de 40 artigos em periódicos, cerca de 180 artigos completos em conferências e 13 capítulos de livros. Orientou 20 teses de doutorado e 32 dissertações de mestrado. Suas publicações podem ser vistas em: http://scholar.google.com/citations?user=ZHyciAQAAAAJ Publica notas sobre os temas de Informática em três diferentes veículos: Amazing (http://jcspl.net/), Sistemas de Informação (http://sisdinf.blogspot.com.br/) e Amazing (http://amazinnggg.blogspot.com.br/).
.
.
.
Speaker: Prof. Pierre Lucena
Institution: Porto Digital
Biography: Economic broadcaster on CBN / Recife, lecturer at UFPE and president of Porto Digital Technology Park in Recife/Brazil, one of the main innovation clusters in Latin America which hosts 315 national and multinational companies of ICT and Creative Economy, laboratories and educational and R&D institutions. BA in Business Administration and MSc in Economics from the Federal University of Pernambuco (UFPE). Ph.D. in Administration / Finance from the Pontifical Catholic University of Rio de Janeiro. Pierre has long experience as a lecturer, coordinator and rector of privileged Brazilian educational institutions.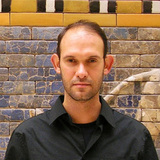 Speaker: Prof. João Araujo
Institution: Universidade Nova de Lisboa
Title: On the Evolution and Quality of Requirements: Industry's Reality and Academia's Efforts
Biography: João Araújo is a professor at the Department of Informatics at the Universidade Nova de Lisboa, Portugal and a full member of the Portuguese research center NOVA LINCS. He holds a MSc from Universidade Federal de Pernambuco and a PhD from Lancaster University, UK, both in the area of Software Engineering. His principal research interests are Requirements Engineering (RE), Advanced Modularity, Model-Driven Engineering (MDE), and Software Product Lines (SPL), where, he has published several papers on these topics in journals, international conferences, and workshops. Within these subjects he has also been involved in several projects, such as: AMPLE (funded by the European Union), Aspects for Space Domain (funded by ESA), SOFTAS and BATIC3S (both funded by FCT/MCTES in Portugal). He has served in the organization of several conferences such as RE, MoDELS, ICSE, ECOOP, AOSD. He has been a co-founder of the series of Early Aspects workshops which has been held at AOSD, OOPSLA, SPLC and ICSE conferences since 2002. Recently, he has launched the series of workshops on model-driven RE (MoDRE) that has been held in RE conference.